Wed, 22 July 2020 at 12:11 pm
Shop These 10 Face Masks to Stay Both Safe & Stylish
Wearing a protective face covering is one of the best things you can do amid the global health crisis when going out of your home, both to protect yourself and those around you. At the same time, having to wear a mask doesn't mean you can't still make it a fashion statement.
You can take a cue from your favorite celebs who know a thing or two about keeping things stylish, like Charlize Theron in this cute floral mask (which is the total opposite of what her character in The Old Guard might wear), or Kerry Washington in this leopard print mask that looks just as fierce as Olivia Pope.
If you're looking for the right one that suits your style and keeps you safe at the same time, we've made some great selections that are all on sale!
Design Safe Statement Face Masks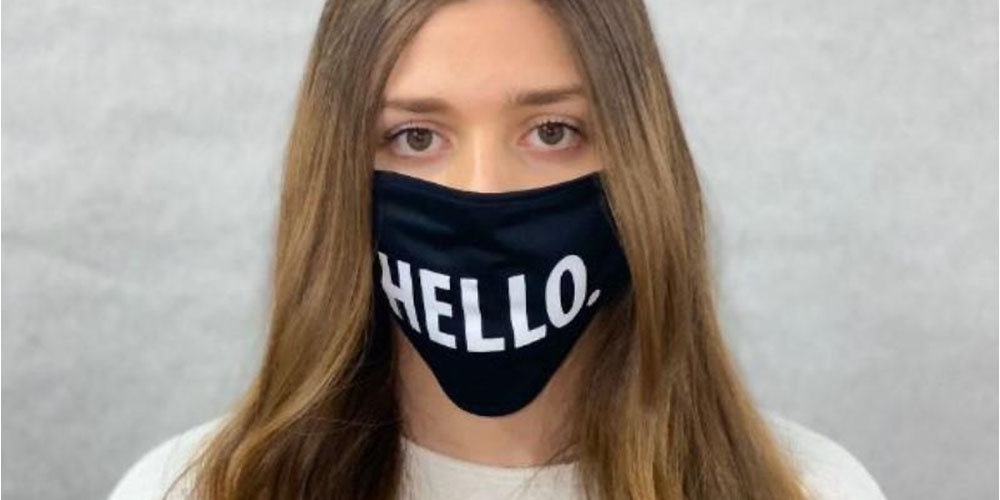 This 2-ply face mask is ideal for those who like to have a little fun while staying safe. It comes with little one-liners that let you check in on people without saying a word. It's also made from premium, stretchy fabric that blocks out germs, bacteria, and other particles while giving you enough room to breathe. It has two ear loops that stretch around your head to keep it secure and it's portable and small enough to slip into your bag with ease.
Buy now: Get this 2-pack mask for $17.99, or 40% off the retail price of $29
Tie-Dye Cotton Masks With Fun Prints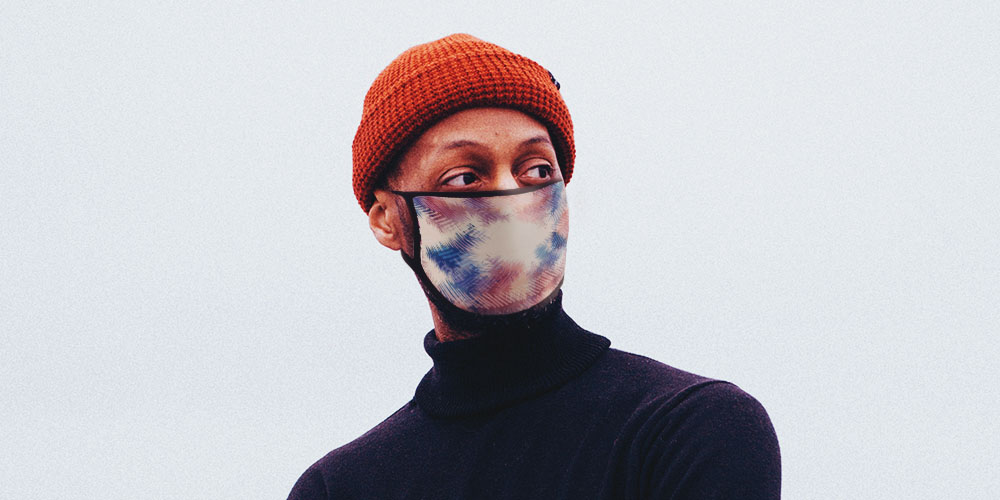 This pack of 4 multicolored masks are cheery enough to brighten up your overall look. They're also made from premium cotton that feels soft on the skin as it blocks out harmful germs.
Buy now: Get these tie-dye masks for $19.99, or 50% off the retail price of $39
Click inside to see the rest of the face mask options…
Reusable Face Cover With Bauhaus Art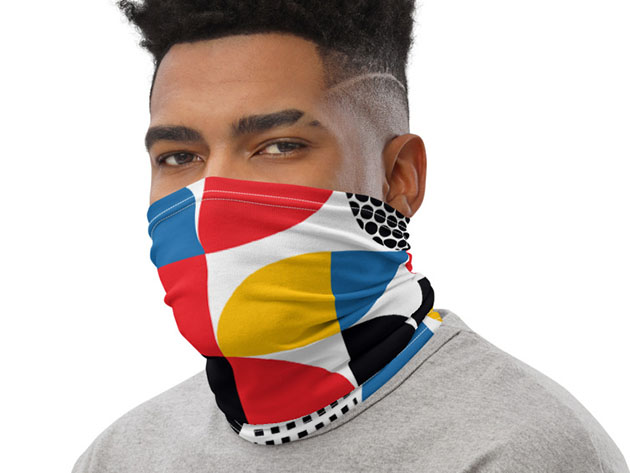 For those looking for a more artsy effect, this face cover comes in a vibrant and trendy design that's a perfect fit for your style. It also doubles as a neck gaiter and can be used as a face covering, headband, bandana, wristband or balaclava. Made from a breathable 4-way stretch fabric, this cloth can be styled in almost any way you like.
Buy now: Get the Reusable face cover for $19.99
Star Print Face Masks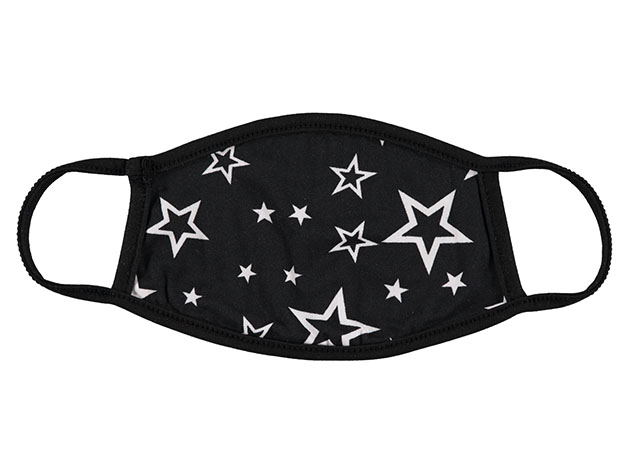 If you're going for a more dreamy, outer space vibe with your face mask, then this 3-Pack of non-medical fabric face masks is a great option. It's made from poly span fabric that protects you from germs but also feels soft and comfortable when you wear it.
Buy now: Get the Star Print Face Masks for $18.99, or 36% off the retail price of $29
Premium Everyday Face Mask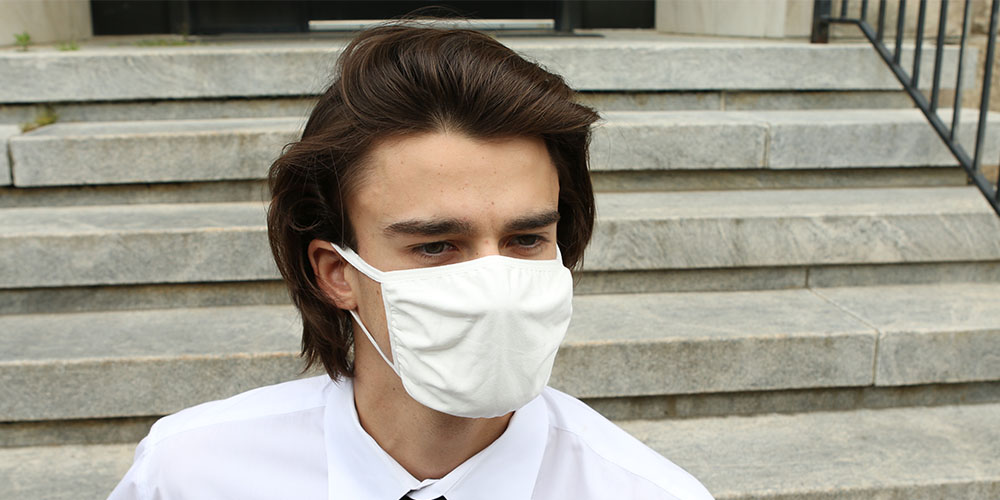 There's also something in here for the minimalists: An everyday face mask with dual cotton layers that protects you from germs, fumes and dust. This custom-fit mask is also skin-friendly and doesn't trigger skin allergies.
Buy now: Get the Premium Everyday Face Mask for $11.99
Reusable Cloth Face Masks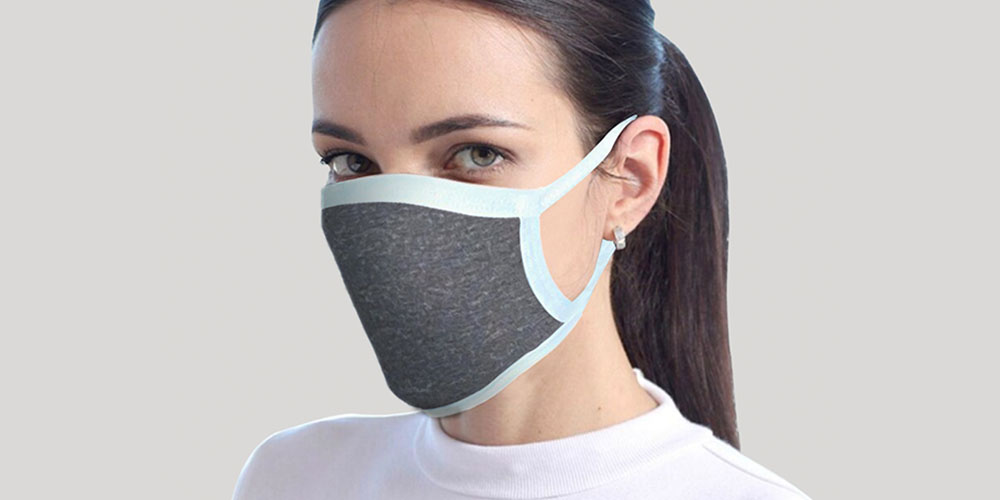 This 2-Pack set of reusable face masks are made of premium cotton that feels super soft and comfy when you wear it. It also comes in a range of colors like teal, pink, gray, red and white, so you can match each one with a different look everyday.
Buy now: Get the Reusable Cloth Face Masks for $14.99, or 50% off the original price of $29
Active Masks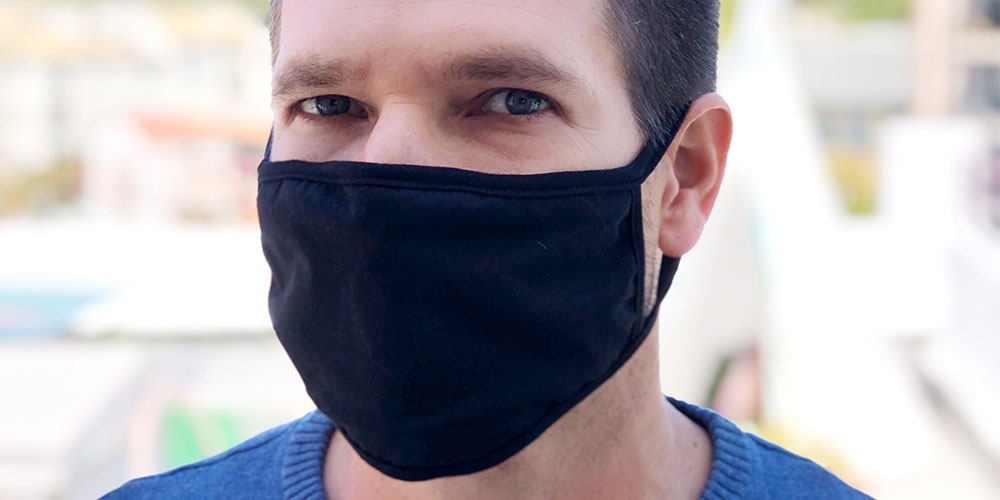 If you like to get into a lot of physical activity and you don't wish to risk your safety while doing so, then these Active masks are for you. With double-layer cotton plus a thin layer of fusing in between, this mask stays breathable during activities: gardening, running, hiking, and more. The ear loops are made of binding which creates a roomier fit for most faces, and these masks are also washable so you can use them again.
Buy now: Get the Active Masks for $22.99, or 14% off the retail price of $27
Chambray Cloth Mask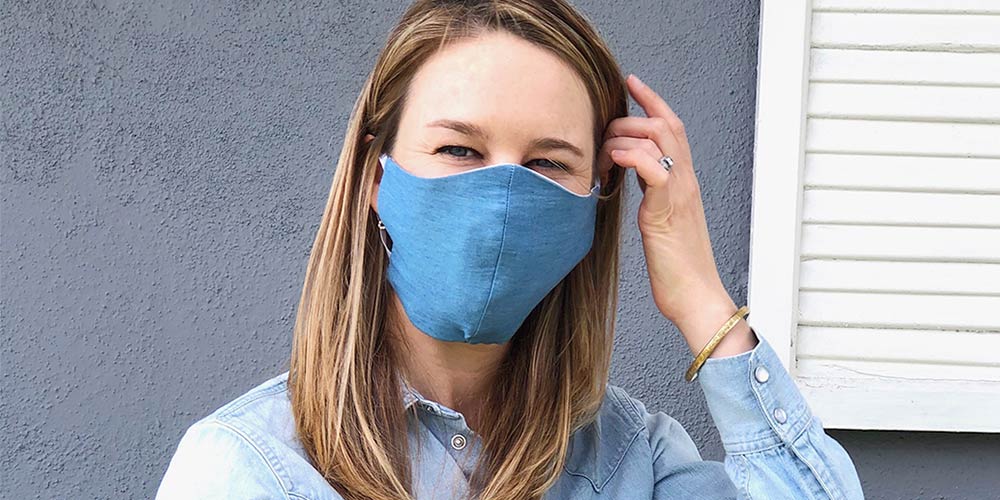 For a more toned-down, effortless touch to complete your everyday look, pair your outfit with this washed blue face mask that's made from Chambray cotton which feels soft and comfortable to wear.
Buy now: Get the Chambray Cloth Mask for $18, or 18% off the retail price of $22
Multicolor Polyester Face Masks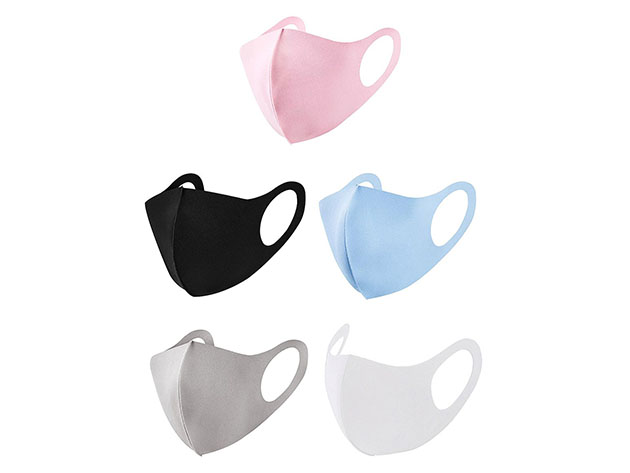 This 5-Pack of face masks that's made from 95% polyester and 5% spandex aren't only super effective in blocking out germs, they also come in all the necessary neutral and pastel shades you need to complete any look: White, Black, Gray, Pastel Blue and Pink.
Buy now: Get the Polyester Face Masks for $21.99, or 56% off the retail price of $49
2-Layer Knit Jersey Face Mask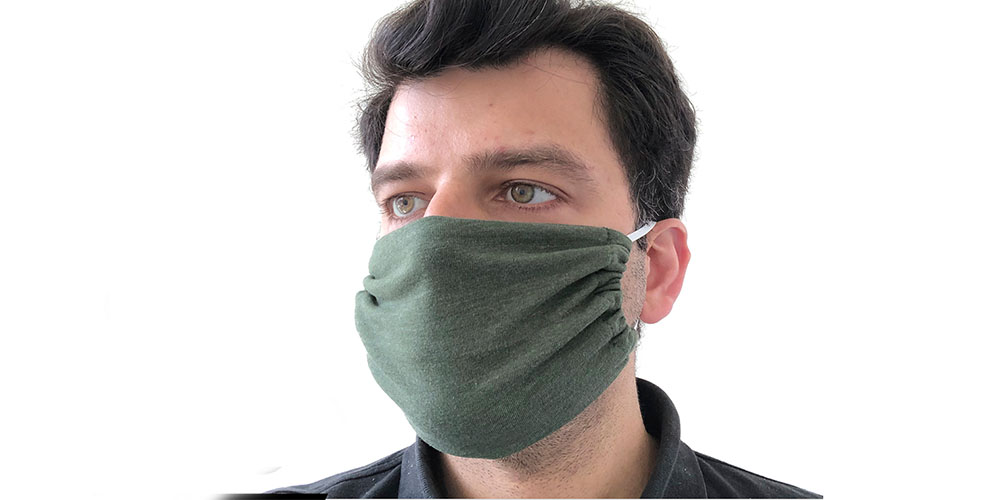 This mask is the perfect addition to your laid-back outfit. Made from fabric that feels just as cozy and snug as sweatpants, this face mask comes in an assortment of colors and two extra breathable layers of premium cotton-polyester blend to keep you safe while you're out on your daily errands.
Buy now: Get the Jersey Face Masks for $24.99, or 37% off the retail price of $40
Disclosure: Each product has been independently hand curated by our editorial team. Some products on this site use affiliate links and we may earn commission for any purchase made through the links.
Photos: StackCommerce Posted to:
Shopping