Sat, 25 July 2020 at 9:00 am
You Don't Have To Spend a Fortune On a Smart Watch — Get This Cool One At 81% Off!
Smartwatches have become one of the most trusted gadgets to accompany your smartphone — you can shoot off a tweet at a moment's notice, listen to music and keep track of your daily step count without having your phone on hand.
They've also become super accessible, with a wide range of more affordable options than we once had before. (Remember when Beyonce wore a gold smartwatch and had everyone drooling?)
If you're looking for a great smartwatch that gives you all the features you need at an equally great price, then the ChronoWatch is an amazing option for you, and it's now on sale!
ChronoWatch is the new generation smartwatch that has all the features of a cutting edge wearable device at a much cheaper cost. Whether you need to track your fitness goals or get instant notifications without picking up your phone, this is the watch for you. It has 16 main functions including activity tracking, sleep monitor, blood pressure monitor, message and call notification and alarm.
This watch is also waterproof too, so you can workout to the max without worrying about causing damage. It comes with a 1.4″ colorful display that lets you see everything boldly, and it's super easy to use. All you have to do is pair the Chronowatch with the Da Fit app via Bluetooth. What's more — with 3 hours of charge, this watch lasts up to 7 days!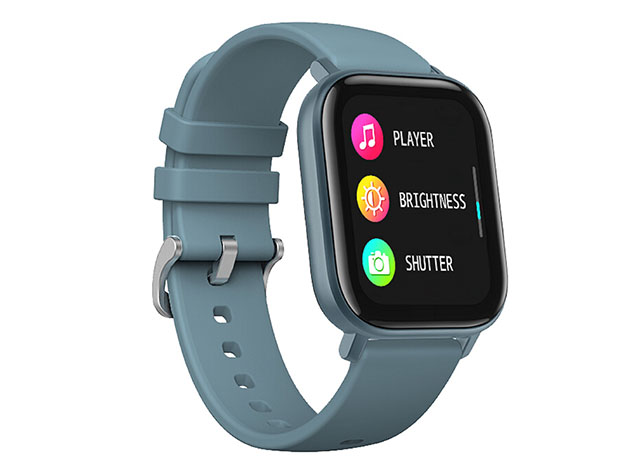 The Chronowatch also comes in blue for a pop of color. It's pretty enough to transform the look from regular watch to real arm candy! The watch is available on the Just Jared shop for $36.99 — a cool 81% off the retail price of $199. You can get it in blue here too.
Photos: StackCommerce Posted to:
Shopping