Sat, 08 August 2020 at 8:00 am
Cate Blanchett Was a Business School Grad & You Can Be Too!
Cate Blanchett, Lionel Richie and Wanda Sykes are among the stars who attended business school before they were famous. Like them you can now get business school knowledge – and thanks to the Ultimate All-Access Business Bundle, you can get it for a great price.
This bundle has 12 courses that'll guide you on everything you need to succeed in the world of business, including personal finance, public speaking, crafting business plans, interview skills, and so much more. You'll even learn a few things that aren't taught in business school!
These courses will train you on increasing your productivity and making great and informed financial decisions. Like Cate, you'll also get smart in the business side of any career you choose to get into.
The Business School bundle is available on the Just Jared shop for just $34.99, a 98% discount on the retail value of $2,388. This deal is basically your first step to learning great money management skills!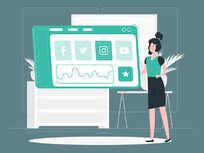 The Ultimate All-Access Business Bundle ft. Award-Winning Business School Professor – $34.99
See Deal


____________
Disclosure: Each product has been independently hand curated by our editorial team. Some products on this site use affiliate links and we may earn commission for any purchase made through the links.
Photos: Getty Images Posted to:
Shopping