Sat, 14 November 2020 at 9:00 am
Take Kylie Jenner-Level Selfies Every Time With The Pictar Selfie Pro Kit
Taking the perfect selfie requires time, energy, and skill.
Think of all the selfies you've taken and discarded before finally settling on one you decided was "good enough." Well, "good enough" doesn't have to be the standard anymore — you can take perfect selfies worthy of Kim Kardashian and Kylie Jenner's IG feeds every single time with the Pictar Selfie Pro Kit!
This remarkable kit includes the Pictar Smart Selfie Stick and the Pictar Wide-Angle Smart Lens. The selfie stick allows you to capture images from angles your arm would not be able to reach, while the smart lens features a 110° angle of view for perfect landscapes and group shots and high-grade optics for excellent image quality. The lens also easily attaches to your phone (and fits in your purse) for top-quality pictures any time you open the camera app. You will never take a bad selfie again.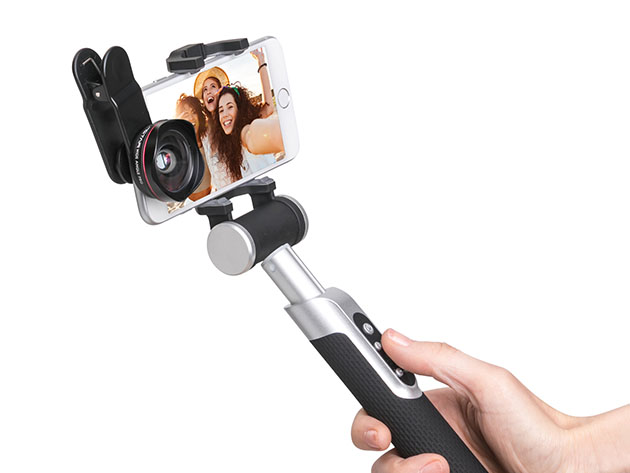 The kit retails for $129, but you can get it today for $99.99, saving 23% off! Plus, get 15% off with code SAVE15NOV, which expires 11/17 @ 11:59pm PST, taking the price down to $85. Act now before it's too late, and grab this opportunity to always take perfect shots!

_____________
Disclosure: Each product has been independently hand curated by our editorial team. Some products on this site use affiliate links and we may earn commission for any purchase made through the links.
Photos: Getty Images Posted to:
Shopping